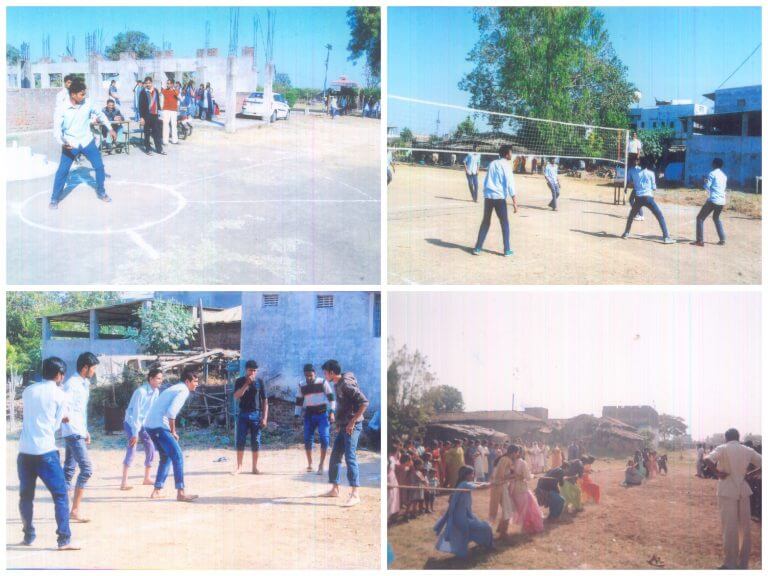 GAMES & SPORTS DEPARTMENT
College has a playground in the campus itself for various sports activities. The students of our college represent in Kho- Kho, Kabbadi, Athletics, Weight Lifting, Power Lifting. Tug of War etc., in different inter collegiate tournaments. Deserving students are rewarded by college authorities on 5th August on the occasion of Parents Meeting and Felicitation Program of Meritorious Students held in the memory of Late Shri Govingsinghji Vyas.
College also organizes a three days Sports Festival in the month of December- January.
NSS has been functioning as a regular feature in the realm of our college education. The overall objective of the scheme is educational and service to the community is the activity through which the objective is sought to be achieved. It is a student-centered program in which projects are implemented by the NSS volunteers in the community in close collaboration with the community and thereby it provides vast scope for the student's interaction with the people.
N.S.S has enriched the student's souls and minds. The overall objective of this scheme is Education and Service to the community and by the community. It's students' programme where we cater to the need of the community, as and when required, It helps the students to communicate with the society.
College has a single NSS unit. Students (Girls and Boys) desirous of participating in the NSS activities register themselves in the department after their admission is finalized. Various social programmes are arranged by our NSS unit during the session. Students participating in the these activities are awarded incentive marks at University Examination as per Ordinance 2 of 1996 of Nagpur University.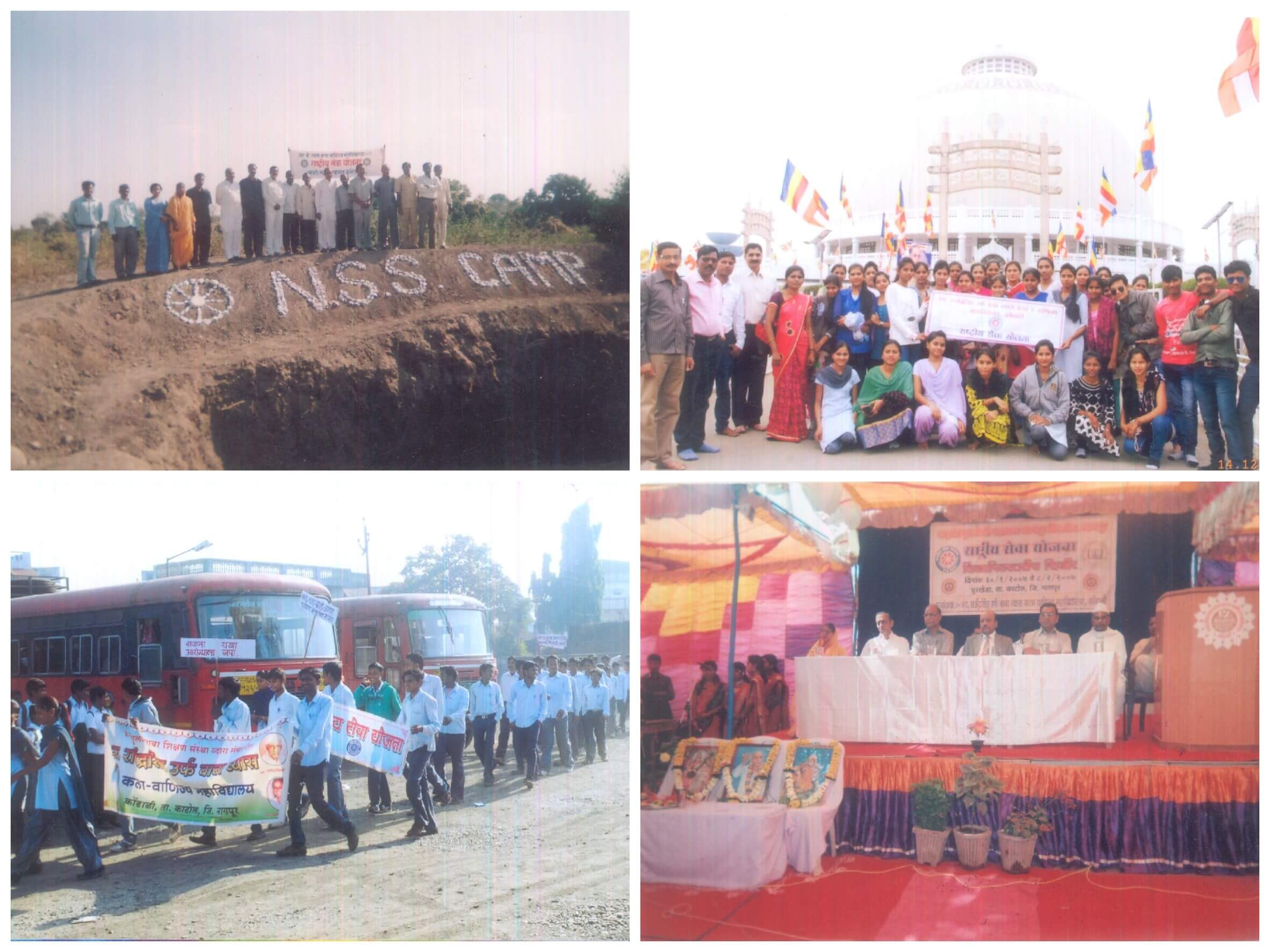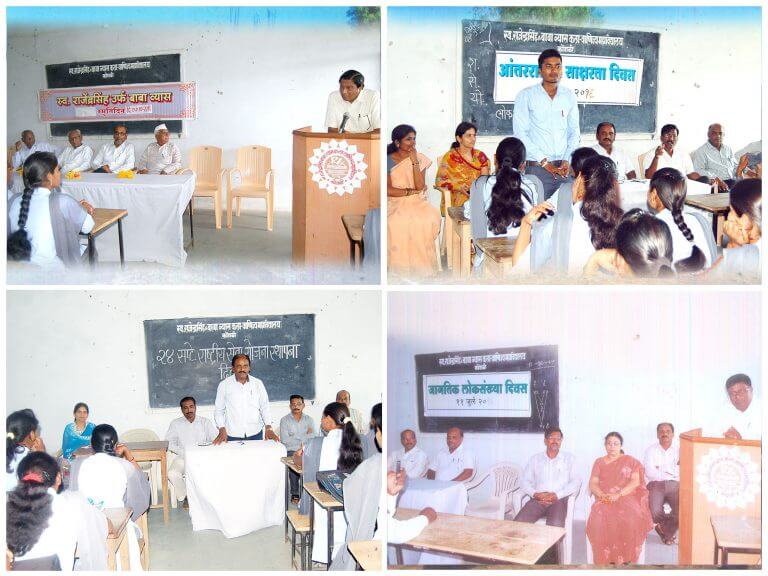 LIFE Long Learning & Extension Department
Population Education  Club of the college organizes various programs all the year round .Students enrolled in Population Education  Club and who participate in all activities of the club are awarded incentive marks subject to the maximum of 10 marks. Intenatinal Literacy Day, International Population Day and other such programs are organized by the club.