Kondhali is a village in Nagpur District, Nagpur Division, Maharashtra. It is situated between Amravati and Nagpur on NH-6. It is 42 km from Nagpur and 17 km from Katol. As this village is on National Highway people from different parts of the country travel through Kondhali.
Being a land of freedom fighters many citizens of Kondhali had actively participated in the freedom struggle of India. A Samvidhan Stambh was built in the market place on completion of 25 years of the Indian constitution. It was built in 1972-73. The constitution of India and names of the freedom fighters of Kondhali are encrypted on the Smarak.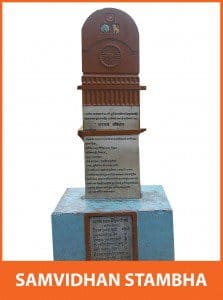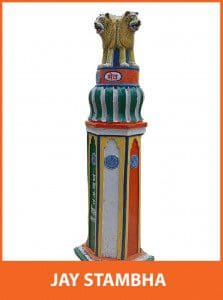 Jay Stambh was built on 26 January 1950 to hail the Republic day of India (Prajatantra Din-Satyamev Jayate). It proudly stands in the main market of Kondhali.  A Shahid Smarak is also built in the memory of the freedom fighters of Kondhali which commemorates the martyrdom of Late Shri Chokhelalji Gupta, Late Shri Shivramji Ukanda, Late Shri Tukaramji Motiram Jain,Late Shri Ambadasji Tukaramji Umathe, Late Shri Sheikh Karim Sheikh(Mannu), Late Shri Marthandrao Laxman Raut, Late Shri Mohhamad Sheikh Yonus Anvar from kondhali and Late Shri Rajaramji Dhote, Late Shri Vthobaji Ramaji Chaudhari, Late Shri Nagoraoji Punjabrao Wankhede, Late Shri Ganeshraoji Alias Ganpat Dhondyaji Kasar from Kachari Sawanga. Kondhali is known for Oranges and has a good supply in the orange market.
Shri Nana Saheb Kate(Nagpurkar) was a jagirdar and had a big Wada(building) and its reminiscence were found in Kondhali.  Kondhali is surrounded by forest from all four sides and provides a rich in natural scenery for the visitors all the year round. 30 km from Kondhali is situated Vaishnodevi temple near Mahakali Dam and it is surrounded by dense forest. Being an ancient site it has its tourist importance.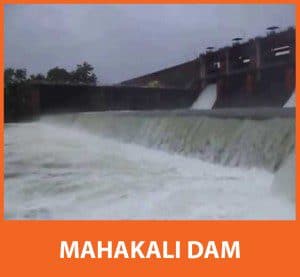 Sainath temple situated on Nagpur road, Bahiram Baba temple and Sivana Greens on Katol road are some beautiful sights to view around Kondhali. Heart diseases are cured at Madhavbagh through Naturopathy (Panchkarma). Jain Tirthankar Jain Pasharvanath Temple situated in Kondhali, Hanuman temple at Sonpur, Swayambhu Bhavani temple at Maragsur, Sant Gajanan Maharaj temple at Dhanoli, Ancient Shiva caves at Ramgarh etc. are some famous places to view nearby Kondhali. Fun and Food Village, not far from Kondhali is known among visitors for its water sports and recreation activities.